The Author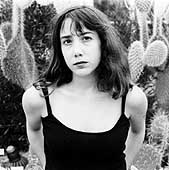 Mandy Keifetz is a 4th-generation New Yorker. Her work has appeared in Penthouse, Vogue, QW, The Review of Contemporary Fiction, The Comics Journal, Lou-Lou, the New York Press, Our Town, Manhattan Spirit, the Montreal Gazette, and 'zines too numerous to count. Corrido (represented in the US by Malaga Baldi and in the UK by Annina Meyerhans at The Marsh Agency) was her first novel and was favorably reviewed in Publisher's Weekly, Japanese Esquire, Bloomsbury Review, KRWG/NPR, WFMU, WSTR, CKUT (McGill Radio) and the Austin Chronicle; selected as a best first novel out of New York by the Library Journal; and Entertainment Weekly called it "an intoxicating cocktail of sex and death," which she very much looks forward to using as a pull-quote.
She was a Fellow with the New York Foundation for the Arts in 2002 and her plays have been staged in London at the Young Vic, in Cambridge at the Junction Theater and at the Judith E. Wilson Studio, in Montreal at the Theatre Ste.-Catherine and in Oslo at the Samtidsfestivalen. She lives in Brooklyn with an opera composer and a dog. (Oh yeah, and ask us about her second novel Flea Circus: a brief bestiary of grief.)
---
fleabites press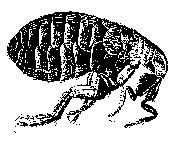 p.o. box 20229 • tompkins square station •
new york, ny 10009
Entire contents © Fleabites Press. All rights reserved.